Spring Break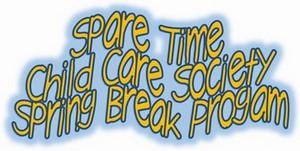 Important Dates & Registration Forms, 2021
Enrolled families: Submit the Spring Break Registration Form (PDF) along with payment to your centre by Friday, February 26th to secure your space.
Spare Time Clubhouse/Connection Spring Break Registration Form
Spare Time Challenge/Bobolink Spring Break Registration Form
Spare Time II Spring Break Registration Form
Non-enrolled families: Due to Covid 19 health and safety measures in place, we are sorry that we are unable to accept non-enrolled families this year for the Spring Break Sessions. We hope to see you again this summer.
We are accepting Spring Break registration for currently enrolled families only,  until February 26th.
Program Highlights
Our centres offer exciting Spring Break programs, filled with fun hands-on activities and variety of learning opportunities and experiences for children ages five to twelve.
Download your Centre's calendar to see what's been planned:
Weekly Fee for Spring Break 2021
Fee: March 15-19: $290/K: $263   March 22-26: $290/K:$263  (No daily rates available).
Families with ACCB Authorizations please see Centre Supervisor for additional fee amount.
Lunch, snacks and all activities are included in the fee.
Centre hours: 7:30 am – 6:00 pm